Generation Tech develops sophisticated machines and original processes for more productivity.
All our machines are protected by patent.
MULFUNCTION MACHINES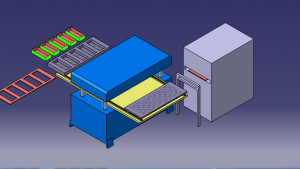 Why ?
A company may need a press, a blister or a cutting machine, without this necessarily justifies the purchase of each of these very expensive machines.
How ?
Multifunction machines allow in this case successively carry out several operations necessary for the manufacture of a product. However, the production follows a moderate pace due fixtures, dismantling and adjustments to be made as soon as is desired to manufacture a different product. Conversely, the simplicity and versatility of our multifunction high-end machine make it very easy to use, which can change several times a day model without time consuming adjustments.
Conclusion
In the thermoforming of low and medium thickness, 80% of production is carried out on machines which are at a unit cost amounting to on average of 400,000 €. With our patented multifunctional high-end machine, this cost is highly divided, for a substantially identical performance. This significant decrease in costs for the manufacturer results in a proportional decrease in the unit cost for the production of the finished product, leaving him the opportunity to offer a more competitive price for its product or increase its gross margin, or both strategies together.
For information on our licensing and distribution for this product, do not hesitate to
contact us.
MOLD WITH SIDE OPENING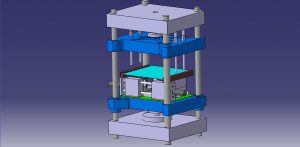 Why ? 
Most automatic and semi-automatic thermoforming machines are under significant constraints in terms of depth. Therefore, deep product should almost always be thermoformed by other machines, which requires an additional investment for the company.
How ?
Thanks to its lateral opening, our mold eliminates this constraint and let you enjoy the productivity offered by automatic machines.
Conclusion
Our side-opening mold allows to greatly increase the production rates of deep thermoformed product. Worldwide, no other technique can achieve these results on standard machines.
For more informations on our licensing and distribution for this product, do not hesitate to contact us.